Grace Abounds
Discerning a Capital Campaign
What is a Capital Campaign?
As many will remember from previous experiences, a Capital Campaign is a special drive to raise extra funds, in addition to annual giving, to ensure a healthy future for our church. Capital Campaigns can be for building additions or renovations, evangelism or communications, adding to an endowment, and the like.

Discernment = Listening
We are entering into a "discernment" phase with our partner, Episcopal Church Foundation (ECF), to see if it is the will of the congregation to proceed with a campaign. This means it is a "listening" phase, to think about ideas of where we can improve the vitality of Grace for the future.
Cottage Meetings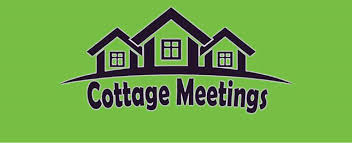 This process will center on hosted dinners or meetings in churchgoers' homes beginning in October. We will need volunteers to host these dinners and discussions once, or to facilitate or lead (most will be selected by Greg+ and the committee.
Our Committee
The Rev. Gregory L. Millikin, Barb Plantz, Erin & Dave Gardella, Sarah Burdick, Lori & Ken Hermanson.
Consultant: Joseph Merlino (ECF)
Episcopal Church Foundation
Our partner with the Diocese of Chicago is ECF, the Episcopal Church Foundation, whose work can be found here: https://www.episcopalfoundation.org/
Next Steps
Phase 1 is Discernment. After a period of time, if the church decides to move forward with a campaign, that Phase 2 will switch to be an active Capital Campaign where we are raising funds from donors. That process could be as many as 4 to 6 months once it starts.
Check back to this page for more information as it gets updated!
Questions? greg@gracenewlenox.org